Mechatronics was such a powerful word it was given copyright in 1971. It brings to mind the transformer's character Megatron. In some ways that's a good analogy. Not because it has any evil associations, but because it has the ability to create powerful and smart cars.
Mechatronics is the integration of mechanics, electronics, and computing. The result is increased robotics, automation, and smarter systems. If alien robots that transform into cars are ever created, my guess is that it will be through mechatronics.
Luckily, we don't need to wait for alien robots to transform into cars. The automotive industry is in the midst of a major transformation already. The mechatronic revolution is here. 97% of electric cars have embedded internet connections. They are not reliant on external hardware for connectivity. The car is the device. A car is now comparable to a computer or electronic device.
The automotive industry is officially disrupted. The 100-year-old industry has been significantly changed. Tech superstars like Uber and Tesla have made ride-sharing and electric vehicles the new standard, with increased automation and the promise of self-driving cars on the horizon.
Computer science can be applied to both design and manufacturing of vehicles. This creates more efficient, reliable, and sophisticated systems. Welcome to the age of smart cars.
The automotive industry has sensors, actuators, control systems, and advanced software to thank. There is also a key enabler that allows for the integration and control of these systems in real-time. You guessed it. APIs are critical to the revolution.
In this blog, we'll explore the role of APIs in transforming the automotive industry.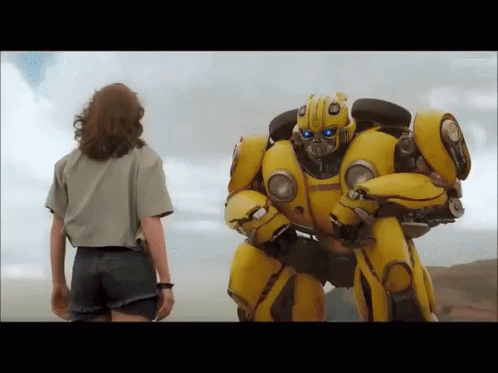 6 Ways APIs Improve Driver's Experience
The automotive industry is still dominated by traditional companies like Toyota, General Motors, and Volkswagen. There are, however, an increasing number of new players. Non-traditional companies like Tesla, Google, Apple, and Dyson are entering the market. This is led by changes to technology and business models. These non-traditional competitors are keeping the pressure up to add new features and capabilities that improve the driving experience. These experiences are being enabled largely by APIs. Here are the top 6 experiences drivers want more of.
Convenience
While you can't buy time, you can pay for convenience. Modern cars give drivers convenience. Do you want to warm your car before you leave the house? Or check if your battery is charged. APIs can connect the data from your car to your other devices whether that's your phone, watch or voice assistant.
Volvo has partnered with Google so you can ask Google to turn on your climate control before leaving the house. While BMW has been a strong ally of Apple, even allowing your iPhone or apple watch to replace a car key. In 2022 JLR launched an integrated Amazon Alexa, not only in their newly launched Range Rover but as an over-the-air release to almost all of their cars.
Drivers expect the same convenience in their cars as they have with their phones. These integrations between cars, homes and other devices are just getting started.
Personalization
Cars can now track your personal preferences. Whether it's your seating position, a comfort setting for your pet such as the feature Rivian offers, or a specific feature you want to subscribe to like heated seats in winter. You can customize your experience to suit you.
This increased personalization builds brand loyalty and buy-in. It allows for car companies to differentiate their experiences, and creates a strong business case as customers are willing to pay for a more personal experience.
APIs bring together your customer's personal data with the car's hardware and software. They are essential in creating the personal experience and also in securing personal data.
Navigation
There's only one reason you get in a car, to go somewhere. Any improvement to navigation greatly improves the driver and passengers' experience.
APIs can now integrate better sources of navigation data. They can share up-to-date locations like fuel or charging stations. They can also give real-time information on traffic.
With improved sensors and API connections, cars can communicate with new and additional devices. There is potential to get information from traffic lights and other cars to make travel more efficient and enjoyable.
Infotainment
To play in the big leagues, you need a big digital display. At least, that's what it looks like from the digital display trends. Tesla's Model S 17-inch screen makes it feel like a tablet on wheels. It's even replaced all the car buttons, another trend other car companies seem to be following.
With big screens come big opportunities for infotainment. APIs allow applications like Spotify and Netflix to be directly integrated into the infotainment system. Entertainment is an important feature for long drives and wait time when charging electric batteries. New forms of entertainment like gaming are being experimented with. APIs are needed to keep up with the latest applications.
Safety
It's hard to believe that driving is still one of the most high-risk activities we do. Car crashes are the 8th leading cause of death globally.
Now, with increased sensors and automation, APIs are able to share data to directly improve driving safety. Sensors can detect collisions which can communicate with emergency breaks. Lane departure warnings can communicate unseen cars through audio and visual alerts.
These API connections to car sensors, brake systems, and alerts are critical to improving driver safety.
Predictive Maintenance
Smart cars offer more than an enhanced driving experience, they improve the entire lifecycle of car ownership.
Maintenance of cars is changing. Modern cars are proving a real challenge for car mechanics. Each car now has its own configuration. The answer is better predictive maintenance. APIs can connect data from the vehicle to be analyzed and predict and schedule maintenance in advance.
There is the potential to even pre-order parts. Through API connections, a car can automatically detect which part needs to be replaced and even place an order so it's ready and waiting. This predictive maintenance will help save time and money, and reduce the complexity of maintaining modern cars.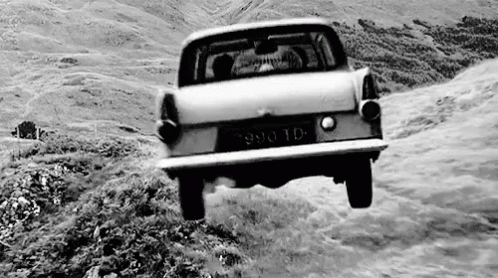 Tech Trends for the Automotive Industry
We've covered what drivers enjoy in cars today, but what does the future hold? The Center for Automotive Research outlined 4 major technology trends, summarised in the acronym ACES:
Autonomous
Connected
Electric
Shared vehicles
Autonomous
APIs are already helping cars with increased automation, with autopilot options available in many cars today. Major investment continues to pour into fully autonomous vehicles. The race is on for the first commercial driverless vehicle.
Connected
With an inbuilt internet connection, cars are one of many devices operating in the Internet of Things (IoT). These connections will only increase. As APIs give all devices a common language to speak, they can share data in new and innovative ways.
What's more, as these innovations are developed, they can be sent as over-the-air software updates.
Electric
Electric Vehicles used to be considered a personal sacrifice to benefit the environment. Tesla changed that to make them aspirational and desirable.
APIs played a critical role in making Teslas desirable with the over-the-air software updates. They also play a role in energy management. APIs can integrate energy data from your home and your car. It brings together the full customer experience even when you are not driving. It integrates your car into your life and makes energy consumption more efficient.
Shared
Uber showed what was possible with shared driving services. Their vision has always been to increase shared services with automation. This brings together autonomy, personalized data, and improved navigation.
Whether it's ride-hailing or car-sharing services, these services are expected to grow dramatically.
Shared services rely on APIs for both functionality like maps and messaging, and personal data sharing.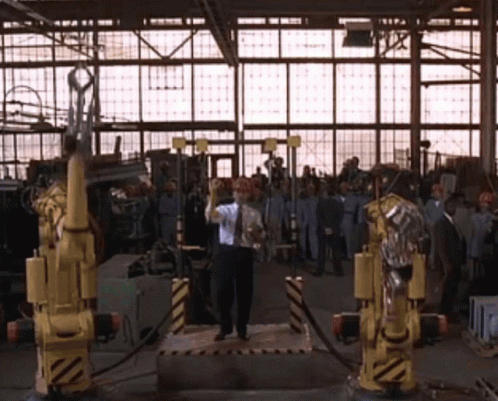 APIs in Automotive Manufacturing
It's not just cars that are getting better, it's the process of creating cars too.
In the same way, APIs connect data for an improved driving and maintenance experience, they can connect the data needed to manufacture cars.
Most major OEMs have a combined approach to buying and making parts. This is a complex web of data that takes the car from design to engineering and eventually a factory to build.
The quality of this data directly impacts the quality of the cars produced. It also created opportunities for cars to be manufactured in new and efficient ways. The automotive industry led the way in lean manufacturing. With new technology-enabled through APIs, the automotive industry is ready for the next advancement in manufacturing.
With the help of APIs, factories of the future could look more like a theatre. Imagine pressing play on a script and watching a beautiful synchronized dance as cars build themselves.
Robots and Automation
Robots are already widely used in car manufacturing. From tasks like welding and painting to assembling components. This is just the beginning with new and advanced robotics being developed.
These robots rely on APIs. APIs connect robots to other hardware and software. They also integrate data from the robots into other systems like manufacturing execution systems (MES), enterprise resource planning (ERP) systems, and cloud-based services. This leads to further automation and optimization of the entire manufacturing process.
Digital Twins
With connected data, it is possible to create a digital twin for a product. This digital twin shows a virtual representation of your product and the end-to-end process. This can highlight potential issues, inefficiencies, and bottlenecks before they occur. The data can also be used to increase automation and optimize the manufacturing process.
APIs play a crucial role in creating these digital twins as they allow data connections between systems, services, and third-party connections.
3D Printing
A car is more than the sum of its parts. The design, engineering, and manufacturing result in unique technology systems and customer experiences. 3D printing allows for increased innovation and rapid prototyping and testing.
3D printing makes customized parts and components more accessible. It allows for the use of sustainable materials and lighter-weight parts. 3D printing can even bring down costs by reducing the investment needed in tooling and molds.
APIs connect the systems and information needed to bring these 3D printing capabilities to life.
Help APIs Help the Automotive Industry
APIs control everything from:
Infotainment to driver safety,
Shared services to automation,
Robots to 3D printing
If you want your customers to have a seamless experience, your APIs need to work flawlessly. Similarly, if you want to benefit from future technologies and manufacturing opportunities, you need to deeply understand your API connections.
With the rise of tech companies entering the automotive industry, there are many new companies that are ready to benefit from the power of APIs. Many are already succeeding. Traditional companies are partnering with digital natives to introduce new features and functionality.
The potential for cars as devices is limitless. The interconnection of systems and data also makes it incredibly complex. How best then to manage this complexity? A good place to start is with thorough API management.
If you know how your APIs are working, you will have an excellent litmus test for how your system is working. APIs are almost like the neural network for these smart devices.
Treblle can give you insight into your API's performance, security, and quality. It takes minutes to add Treblle to your APIs and the insight is instant. We even have an App that can notify you of anything out of the ordinary.
With Treblle you can observe your APIs and their interactions at a glance, and drill down to see specific details. We have ready to go dashboards that will answer your most common questions. We also allow you to customize your own views for specific or unique use cases.
If you want to improve your use of APIs, start with Treblle.